---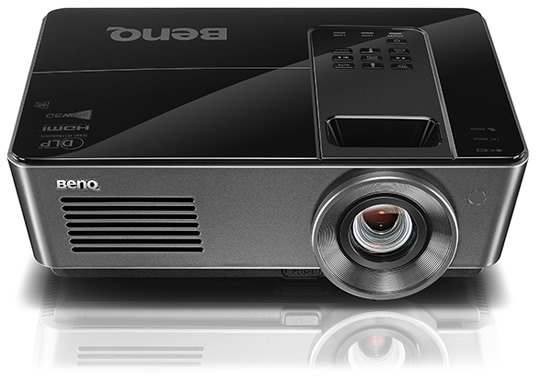 Projection Perfect for Every Occasion
The BenQ SH915 is the brightest choice to perfect your presentation in all settings. Featuring Full HD resolution with 4000 ANSI lumens and 11000:1 high contrast ratio, the SH915 makes your presentation perfect and confident.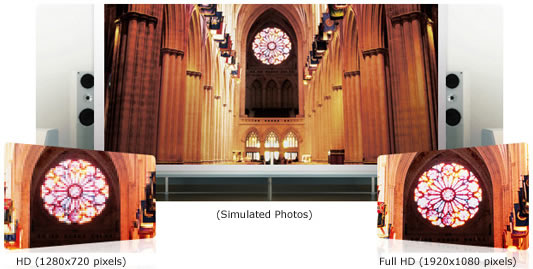 Multiple Display Options for Various Office and Classroom Needs
Projectors are powerful tools for making successful presentations. To ensure a smooth presentation on your part, BenQ has integrated various display functions into the SH915 to fit every need!
USB Display offers the plug-and-play convenience of USB connection ­ with automatic resolution detection for the best image presentation and extension support for simultaneous multi-projection display.
LAN Display offers a cost-effective solution for projector implementation management using a single LAN cable to control and display. This feature also offers simultaneous 1-8, 4-1 or partial projection display option for better content management for discussions, presentations, training and classroom teaching.
Wireless Display keeps cables and wires out of everyone's way with the BenQ Wireless Display Adapter (optional accessory) to deliver big screen display for all your presentations and perform simplified centralized network control via USB 2.0 seamless WLAN connectivity.

Eco Blank Mode
The Eco Blank mode allows teachers to blank the projection screen whenever they need to direct their students' focus back on them – or simply when the projector is not in use. When activated, this special feature dims the lamp power automatically, lowering the total power consumption by 70%.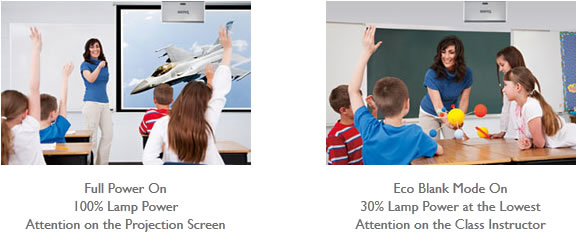 The automatic switch to Eco Blank Mode after the projector is turned on for over three minutes without a display source, eliminating unnecessary energy waste and prolonging the life of the projector lamp.

Audio Pass through
With the built-in speaker, the SH915 can be used as an audio system when it's on Standby Mode. This saves you the trouble as well as the extra budget for getting a separate audio system.
0.5W in Standby Mode
When inactive, the SH915 keeps power consumption to a minimum with 0.5W standby power, achieving what was once a challenge for ealier projector models. This technological advancement in energy saving certainly helps extend the projector lamp life and lower energy costs.
Big Zoom for Extra Projector Installation Flexibility
The SH915's 1.5x big zoom feature opens up space with an impressively wide range of throw distances. All you have to do is simply place the new projector right where your original ceiling mount is installed. Without adding projector setting re-construction costs to your budget list, you'll get to save the money for better use.

Hassle-Free Projector Maintenance

The upper lamp door is designed for IT managers to replace the projector lamp safely and quickly. Should the projector lamp go out in the middle of the class, it can be replaced with minimal delay in class time.
LAN Control with Crestron and PJ-Link
LAN Control is designed to help IT managers perform day-to-day projector maintenance and repair tasks efficiently and effectively – offering them full access and control over every projector directly from their workstations. The SH915 offers seamless support for the Crestron and PJ-Link LAN Control systems.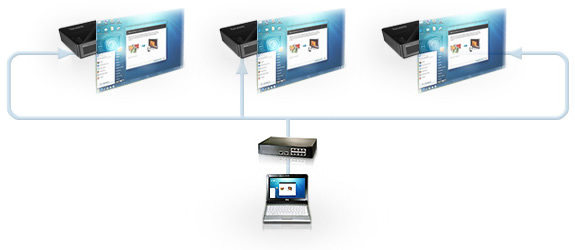 Thoughful designs

Instant restart
The Instant Restart feature gives teachers a 90-second window to turn the projector back on immediately when it has been switched off by accident. No waiting necessary.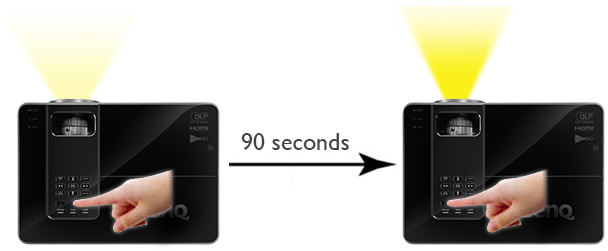 Thoughtful Teaching Template Design

To make your teaching job easier, BenQ has added the teaching template function to the SH915. Now, with four different line pattern designs to choose from – Letter Formation, Musical Staff, Worksheet and Coordinate Chart, you can easily write or draw on whiteboards as well as blackboards without the need of drawing lines or charts.
Microphone Input Support

With the microphone input, you will no longer need to shout at the top of your lungs to get the attention of your audience. All you need to do is plug in the microphone or microphone headset to get your point across!
Blu-ray Full HD 3D Supported

BenQ SH915 is built with the latest DLP® technology to support 3D functionality, allowing schools to bring an immersive learning experience to their students by simply using 3D glasses and 3D content from your blu-ray player.
ecoFACTS Label
ecoFACTS can tell you how eco-friendly BenQ products are!
Development of eco-friendly products, BenQ doesn't just want to comply with green regulations passively, but also to actively develop eco-friendly products!
ecoFACTS declares BenQ's greatest efforts on the replacement of hazardous substances, material selection, packaging design, energy-saving design and other aspects of the products.

Connections

BenQ SH915 Throw Distance Chart

(Examples for common Sizes)

Image Size
Installation Distance (Approx. To Lens)
92" (16:9) 2030x1140mm
From 2.8m to 4.3m
100" (16:9) 2130x1200mm
From 3.1m to 4.6m
110" (16:9) 2435x1370mm
From 3.4m to 5.1m
120" (16:9) 2580x1450mm
From 3.7m to 5.5m